Hours OF Operations
Thursday, Friday, Saturday, & Monday 10-5
Sunday 1-5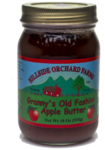 If you are in the Neighborhood, we would like to invite you to come spend a day at with us at the farm. Our retail store and farm is rapidly becoming a destination point for all.
You can wonder out to the barnyard to feed our herd of nanny goats, say Hi to Festus our Donkey. Visit our Indoor gem mine and watch a show put on by the residents: "Miner Jim & Donkey", In the summer months we have u-pick blackberries for all to enjoy along with a pavilon and playground. Pick blackberries and then enjoy ice cream while the kids play.
In the Fall, Many colors of apples and pumpkins mark the farm. In 2015 we introduced our u-pick Apple orchard to a great success. We have our yearly corn maze that opens in September, included in it a game telling more about an activity or a item on the farm. The Train and Hayride runs all day on their routes around the farm either to the apples or to the animals.
2023 will prove to be a great year.... Many new and exciting attractions are being planned for our fall harvest season.
Enjoy pictures from the farm:
We are always adding new fun to the farm.