Hillside Fruit Cider, Made from Fresh Grown Fruit. We use the best Peaches, Strawberries, Blackberries, Blueberries, Muscadines, Scuppernongs, Apples, Red & Black Cherries to Make our highly sought after Fruit Ciders.
We Grow our some of our own fruit and we also are in co-op with some of the premier growers in the Eastern United states to bring you this 100% Juice Cider.
All of our Ciders are fully Pasteurized to preserve freshness and shelf life. They are also all produced in Glass containers. Enjoy one of our great Fruit Ciders today
Showing 1–16 of 18 results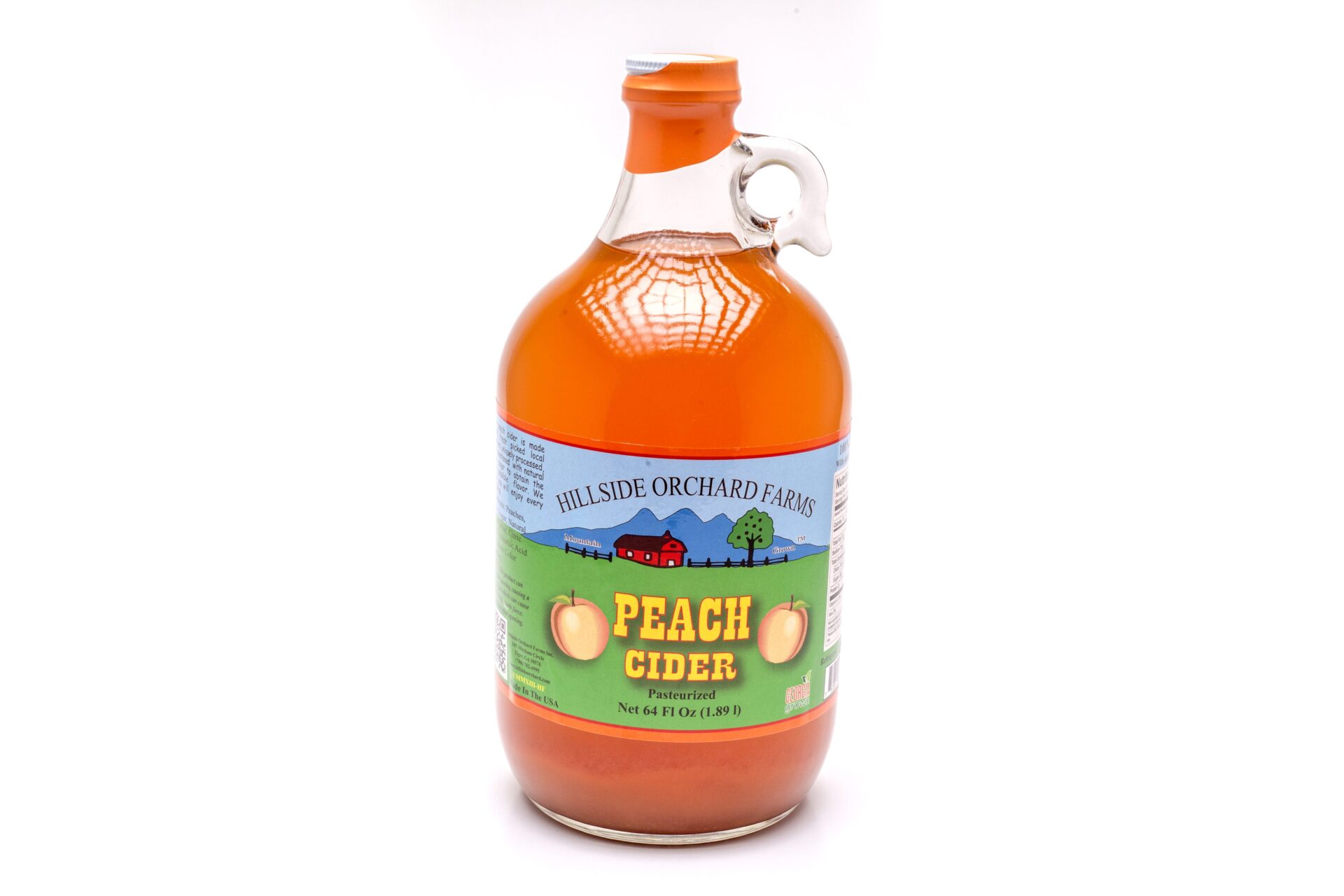 INGREDIENTS: Peach Juice, Sugar, Natural Peach Flavor, Citric Acid. 100% Juice with Added Ingredients Pasteurized Caution: This product can ferment after opening causing a build up of gas which can cause the bottle to break with force. Leave lid loose after opening.